Automate Business Processes Quickly and Easily
With Nintex Workflow, you can tackle everything from basic business functions to company-wide processes with a few clicks – not code. Quickly turn time-consuming, unstructured processes into automated, efficient workflows. Make every part of your business work better, across human resources, operations, marketing and customer support.
Put SharePoint and Office 365 to work with Nintex.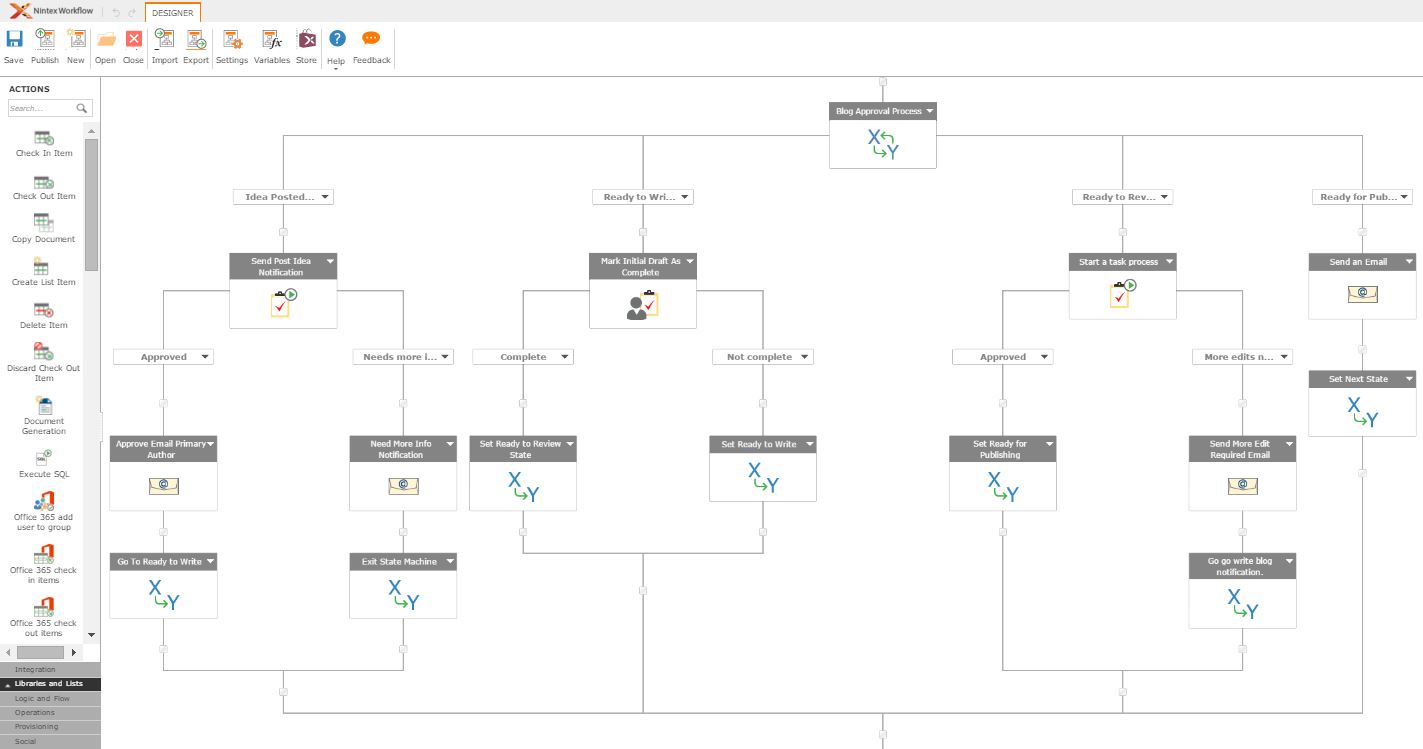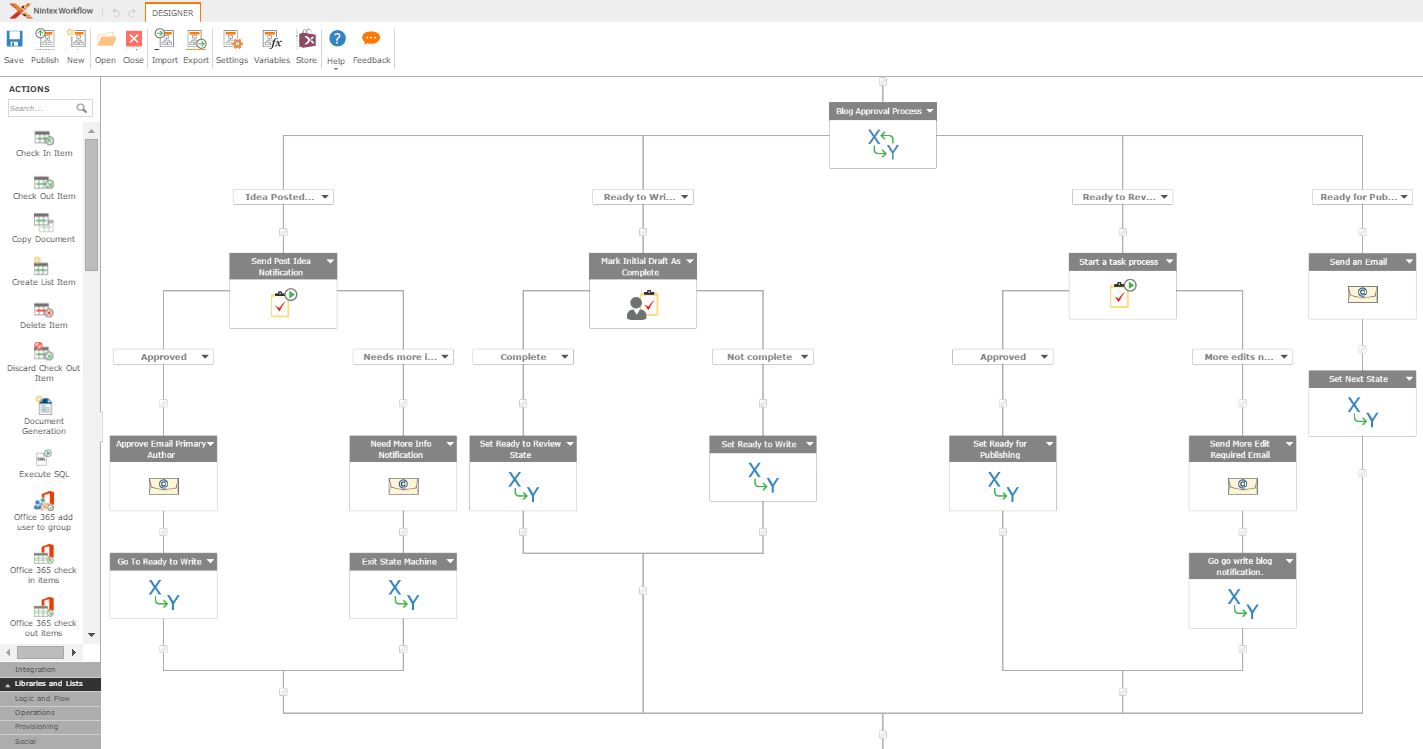 QUICK
With Nintex Workflow you can get more done. Get up and running quickly, automating everyday processes like reviewing and approving requests, task routing, and collaborating on documents. Build workflows in hours or days, instead of months, and have an immediate impact on your business.
• Fits seamlessly with your existing SharePoint and Office 365 environment, without a need for separate servers or infrastructure
• Access a catalog of sample workflows as well as time-saving smart defaults that preconfigure common activities and settings
• Edit and enhance workflows quickly as business needs and requirements change
EASY
Decide, drag, drop and you're done. Individual users and workflow professionals alike can automate processes in minutes reducing the time and effort involved in building, using and improving processes.
• Intuitive, easy-to-use, browser-based, drag and drop workflow designer
• Reduce the burden on IT and empower line-of-business users to automate their own processes
• Design and deploy forms and mobile apps at the same time with one click
POWERFUL
Build workflows that connect and interact with your existing business applications such as SAP and Salesforce as well as cloud services like DocuSign, Box, Dropbox, Yammer, Twitter etc.
• Create workflows with simple to complex logic
• Start workflows based on events inside or outside SharePoint
• Connect to various cloud services and line-of business systems through our pre-built connectors
Click here to download product's brochure